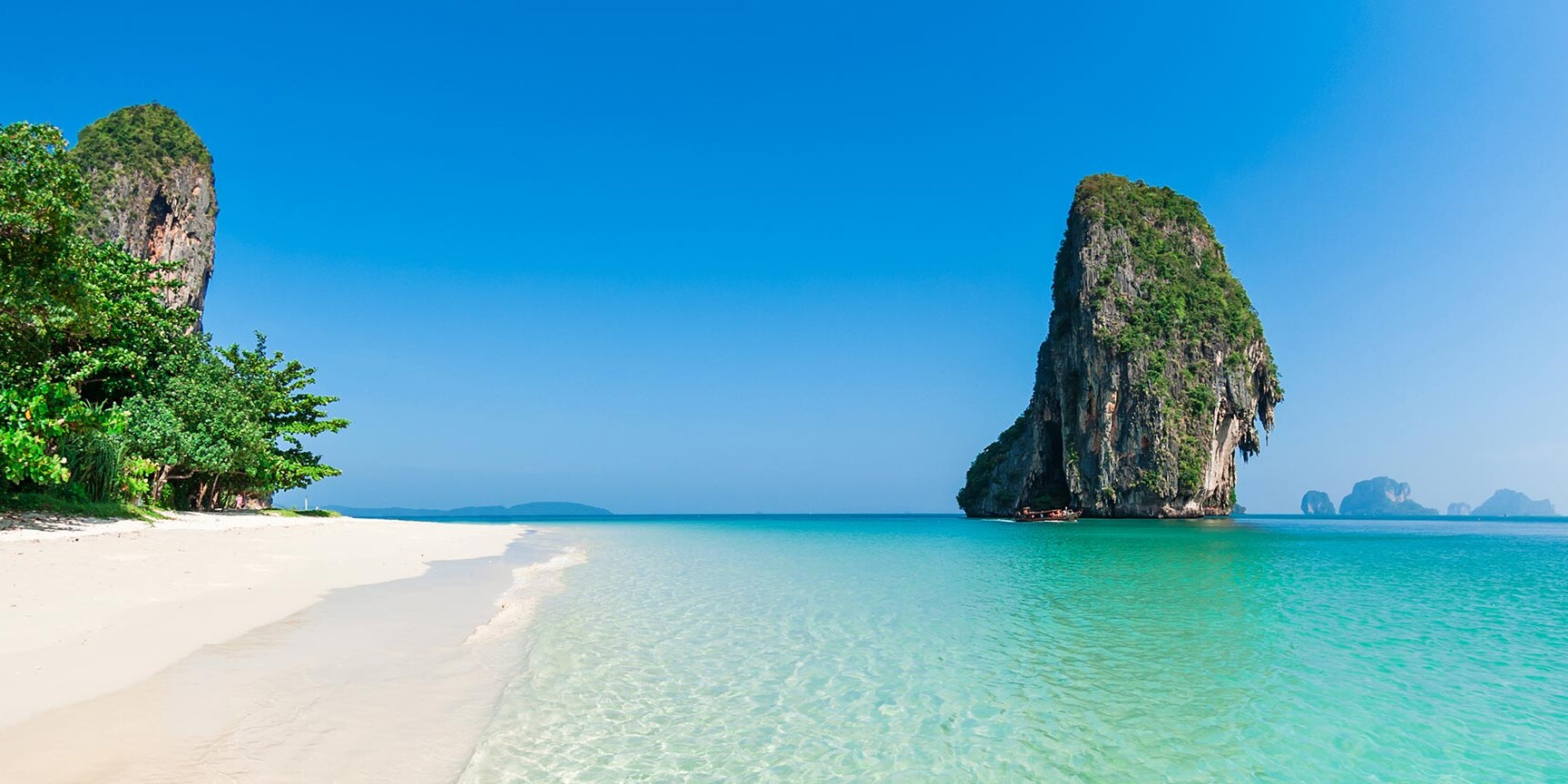 RECHARGE (AND SAVE) A PICTURE-PERFECT SCENE
The beaches in Krabi are among the most beautiful in all of Thailand. The islands there, with their breathtaking limestone cliffs, turquoise waters, and powdery sand, look like something out of a storybook. I would love to go there with my family one day and enjoy the beautiful scenery. It was an incredible experience that my Thai colleague Niran enjoyed last year. According to his stories, it mush have been a fantastic vacation.
Niran works as a service engineer at HOERBIGER, and he had a particularly challenging task during a project for a major energy company in Bangkok. The goal was to reduce the energy consumption of a compressor for a hydrocracking application and ensure more stability when switching the compressor load.
Together with his team, Niran examined the performance of the two-stage piston compressor and performed various calculations. As a result, they offered the customer our stepless and fully-automated capacity control system, HydroCOM. This system has no problem with process fluctuations because it only compresses the amount of gas actually required by the process.
Initially, the customer was skeptical about whether the investment would be worthwhile. However, the ROI calculations showed that the system would pay for itself within just three years. Therefore, the customer entrusted HOERBIGER with the task of installing the HydroCOM system in their facility. And indeed, since its installation in 2019, the compressor's energy consumption has decreased by approximately 1,200 kWh. This means Nirans's customer saves nearly 500 tons of CO2 per year. In addition to the process improvements, we must not forget the positive impact of reduced energy consumption on CO2 emissions.
I think it's fantastic that in our industry, we can make a significant contribution to environmental protection through new technologies that not only pay for themselves through cost savings but also bring about these improvementsnot only pay for themselves through cost savings, but also bring about these improvements. Hopefully, someday, I'll have the opportunity to participate in the commissioning of another HydroCOM system in Thailand too. When that happens, I'll be sure to bring along both my safety boots and helmet, as well as my swimwear to relax on the Krabi beaches at the end of the workday.