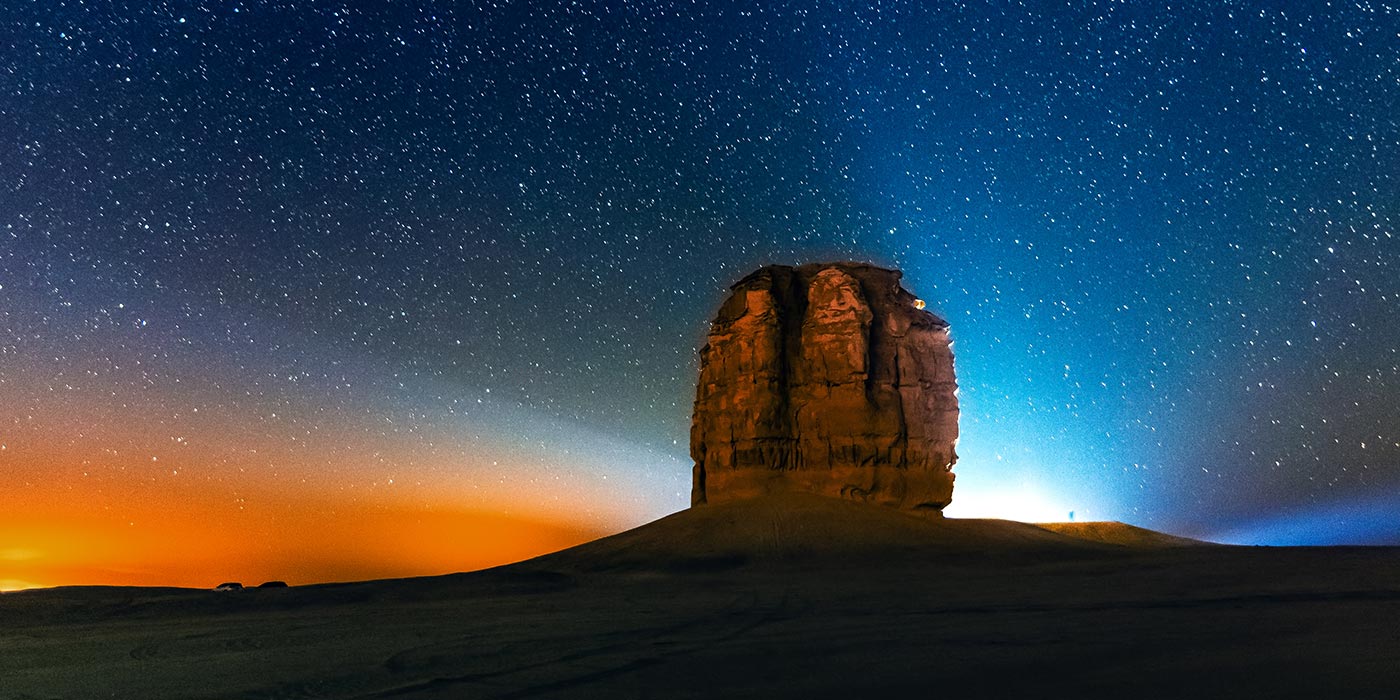 Gas management – Flaring reduction
Reaching for the stars together
My colleague Nasim just sent me greetings and this photo from the desert in Saudi Arabia. After his customer visit to a large oil company in the region, he extended his stay by a few days to meet friends. On Sunday they went camping together in the desert. Look at this beautiful night sky. I have never seen so many stars in my entire life!
To maintain a clear view of the sky, many governments and oil companies are supporting the World Bank initiative "Zero Routine Flaring by 2030" – and Saudi Arabia is no exception. The initiative aims to put a stop to the 160-year-old practice of burning leftover gas produced during oil production.
Nasim's customer has also chosen not to flare this leftover gas, but to use it instead. According to Nasim, there are several ways to do this: For mature oil fields, for example, casing head compressor solutions help customers create a value stream of gas that would have been otherwise flared. For clean combustion, and to avoid visible flames, an enclosed combustion solution could be suitable. HOERBIGER would also have the possibility to offer "flare gas to power" solutions with the added benefit of using the valuable energy otherwise wasted during flaring.
So now customers have more environmentally-friendly choices versus flaring. But whatever their decision, HOERBIGER can help further reduce these emissions. That is why Nasim has been invited to travel to Saudi Arabia again in a few weeks to share his story. I'm sure he will then spend another night outdoors with his friends and, as he falls asleep, ponder how we can reach for the stars together. Flaring, an undesirable practice, remains common in many countries around the world. With our support, we can work together to permanently extinguish the last flares in our industry.