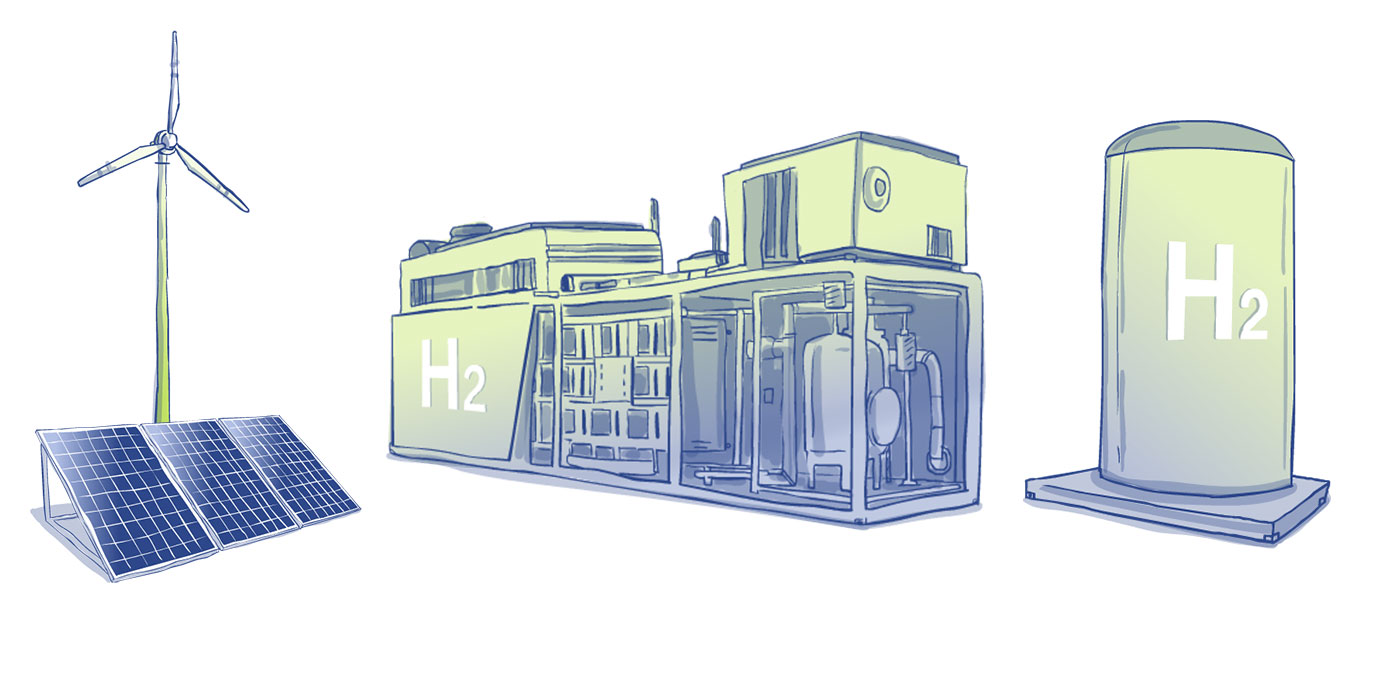 Key technology electrolysis
Hydrogen is considered an indispensable key element of the energy transition due to its outstanding storage capacity. However, the future production of hydrogen itself, like its consumption, must be free of CO2 emissions - otherwise the decarbonization of the energy and economic cycle will hardly succeed. Worldwide, high priority is being given to water electrolysis for this purpose.
The electrochemical principle is impressively simple: water is supplied with electricity and thus broken down into its constituents hydrogen and oxygen. Greenhouse gases are not involved in the reaction, nor are they required for secondary processes.
Despite the elegant concept, the technical implementation faces demanding challenges. To replace current oil-based energy sources, it must be possible to produce enormous quantities of hydrogen quickly. To do this, a large number of electrolysers must be built very quickly and with enormous power density, as well as with the highest possible efficiency and long service life - and all of this must be possible at an affordable cost.
This can only succeed if the production of each individual component is optimized and coordinated with each other. HOERBIGER helps to achieve exactly this goal. As a long-standing supplier to the automotive industry, we are specialized towards manufacturing of complex and closely tolerated metal components in high volumes and at attractive prices. Our manufacturing and engineering expertise allows us to find customized solutions for our customers and thus achieve the best possible result in terms of cost efficiency and product quality.
Components for Electrolysers
Manufacturing of metallic components for electrolysers in medium to high volumes
Manufacturing of prototypes
Supply of the entire process chain from a single source
Customized manufacturing solutions for maximum cost efficiency and product quality in close bilateral coordination
Vertical integration (e.g. coatings) to streamline supply chains
Processing of numerous materials, such as stainless steel or titanium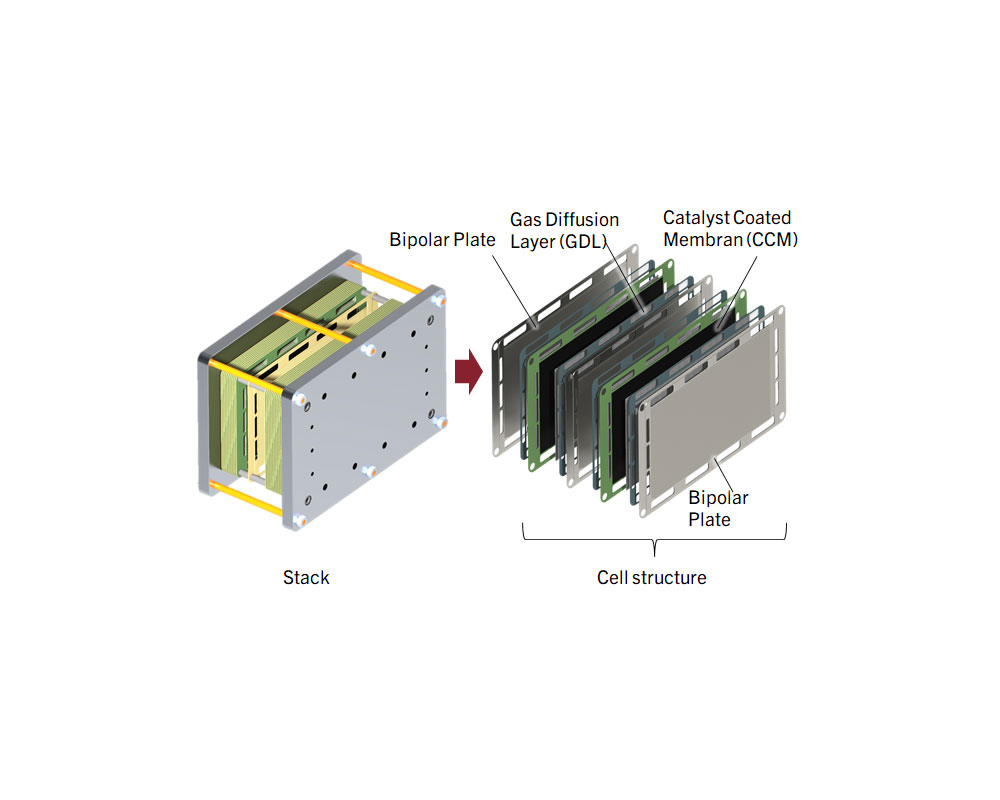 Contact
Max Obereisenbuchner
HOERBIGER Antriebstechnik Holding GmbH
Bernbeurener Straße 13, 86956 Schongau, Germany
Mobile +49 162 277 7027
More Hydrogen solutions from HOERBIGER