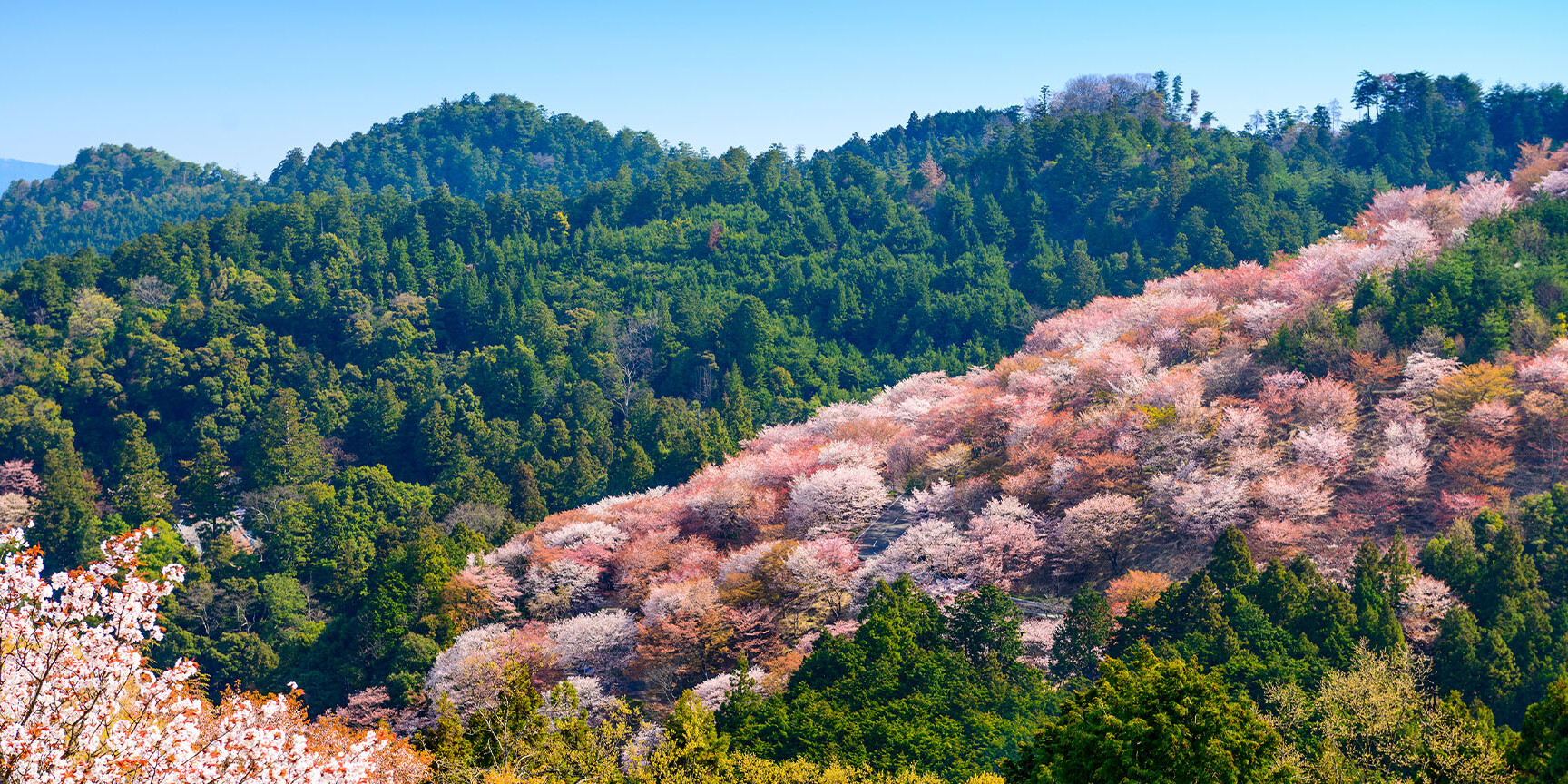 Reaping the fruits of success through greater efficiency
On Sunday afternoon, after a long time, I was finally back to visit my grandmother. My husband and children were also there and we really enjoyed the family time with three generations. At the very back of Grandma's garden is a huge cherry tree that provides shade and delicious cherries for us to make homemade jam from in the summer.
For Grandma, the tree has a special meaning because it reminds her of her last trip to Japan together with Grandpa many years ago. By chance, they discovered Yoshinoyama Cherry Blossom Mountain in Nara Prefecture at that time. This beautiful colorful mountain has appeared as if dipped in pink paint every spring for more than a thousand years. With its 30,000 cherry trees of some 200 different species, it is a UNESCO World Heritage Site and a popular destination for pilgrims.
Today I told my Japanese colleague Haruto about it during a video conference. He has never been there himself, but he would definitely like to go there one day. At the moment, however, he doesn't have the time anyway, because he's pretty much covered in work. Haruto is an expert when it comes to helping his customers save electricity. He meticulously searches for optimization potential and has already saved countless customers money in the process.
One dry ice manufacturer, for example, had much higher power consumption than expected on one of its compressors. After a thorough analysis of the compressor and the process, Haruto had the solution: He suggested replacing the old valves with new XP valves from HOERBIGER. Their innovative design with profiled valve plates provides excellent flow characteristics and aerodynamics. This results in lower power and fuel consumption and consequently lower CO2 emissions.
The customer was convinced by the calculations of our engineering team and had our XP valves installed. According to the calculations, his power consumption will be reduced by around five percent per year as a result of this valve replacement alone. This benefits not only our customer, but also the environment - and Haruto can go to Yoshinoyama to admire the colorful sea of cherry blossoms with a clear conscience.