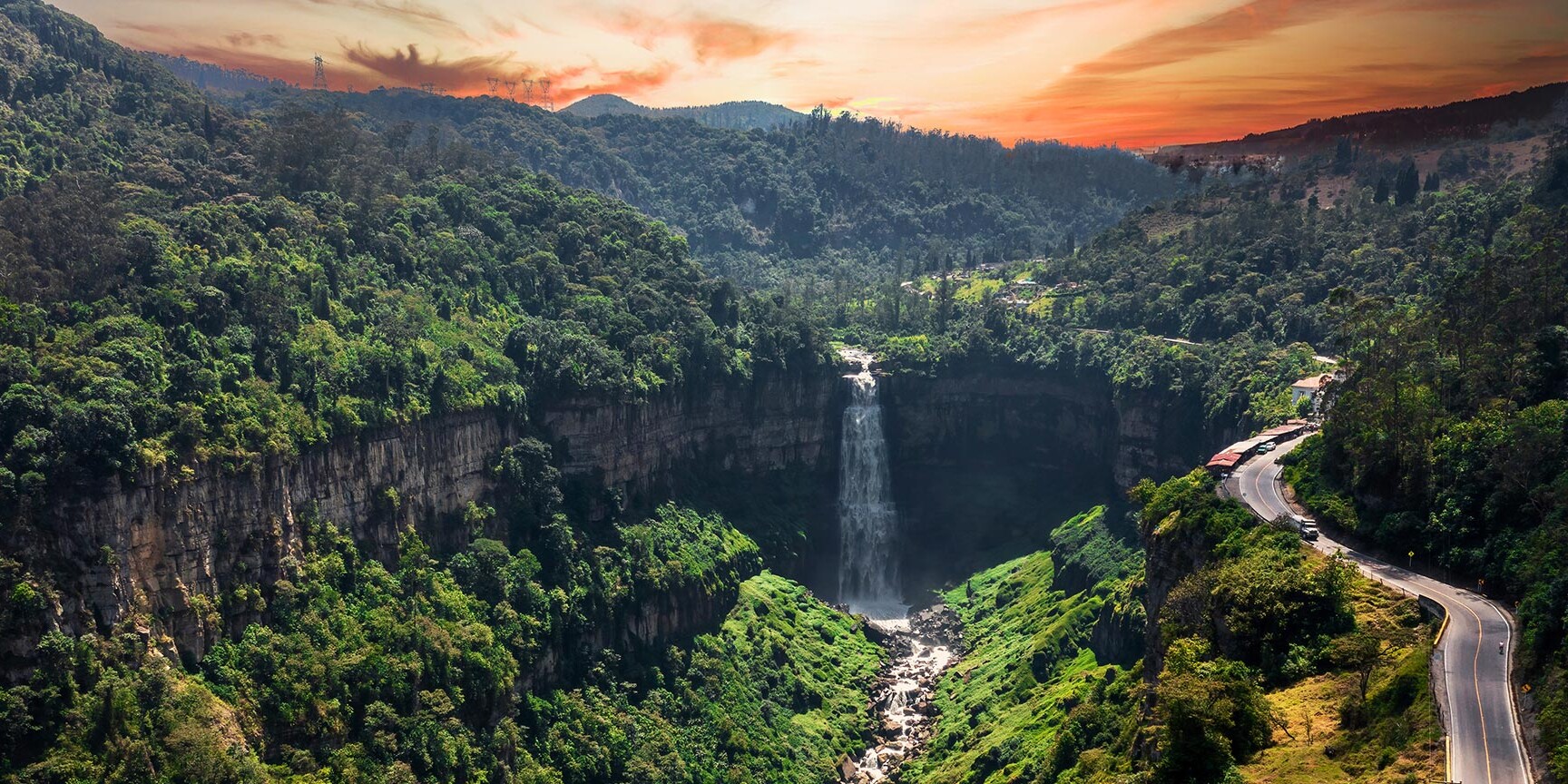 Emissions Seminar in Colombia
PARTNERING TO SOLVE CLIMATE CHALLENGES IN COLOMBIA AND BEYOND
Did you know that Colombia is the most biodiverse country on the planet? Its unique location close to the equator includes part of the Amazon rainforest, the Andes Mountains, and the Sierra Nevada de Santa Marta Mountains – and it is home to 60 national parks. For these reasons, Colombia is the perfect environment for more than 60,000 different species of plants and animals, including more than 4,000 species of orchids (1,500 of which can only be found in this area). Scenic Tequendama Falls, located outside of Bogotá, has attracted visitors since its first permanent human settlements thousands of years ago.
Protecting this beautiful and unique part of the world is a top priority for Colombians, and my local colleagues recently shared with me very important work they're doing here to ensure this biodiversity remains for generations to come.
In mid-July, our Latin-American team partnered with ACIPET (the Asociación Colombiana de Ingenieros de Petróleos) – the country's petroleum engineering association, to organize and host our first "For a Better Tomorrow" emissions seminar in Bogotá. The day's events included meetings and strategy planning on how the industry and companies like HOERBIGER can work closely together to answer the region's (and the world's) climate challenges. More than 30 attendees – including petroleum engineers from various local companies, and government officials from the Ministry of Mines and Energy participated. Discussions included an introduction to emissions and measurement and action plans, specific government emissions regulations for Colombian companies, and short and longer-term compliance strategies.
Our proven emissions core products for the refinery and petrochemical industry, including valves, rings, and packing, our unique Reliable, Efficient, and Environmentally Sound (REE) recip compressor audit methodology, and control systems like HydroCOM and eHydroCOM, will play a significant role in helping our customers reduce greenhouse gases and meet their decarbonization goals. Additionally, our upstream solutions technology, including HOERBIGER's wellhead services and compressors, and Casing Head Compressors offer more sustainable gas and oil production from depleted or mature wells and more efficient recovery of extremely low-pressure gases, and are also important for creating a more environmentally friendly industry.
I look forward to hearing much more about the progress our local teams are making with their industry partners in the months to come.