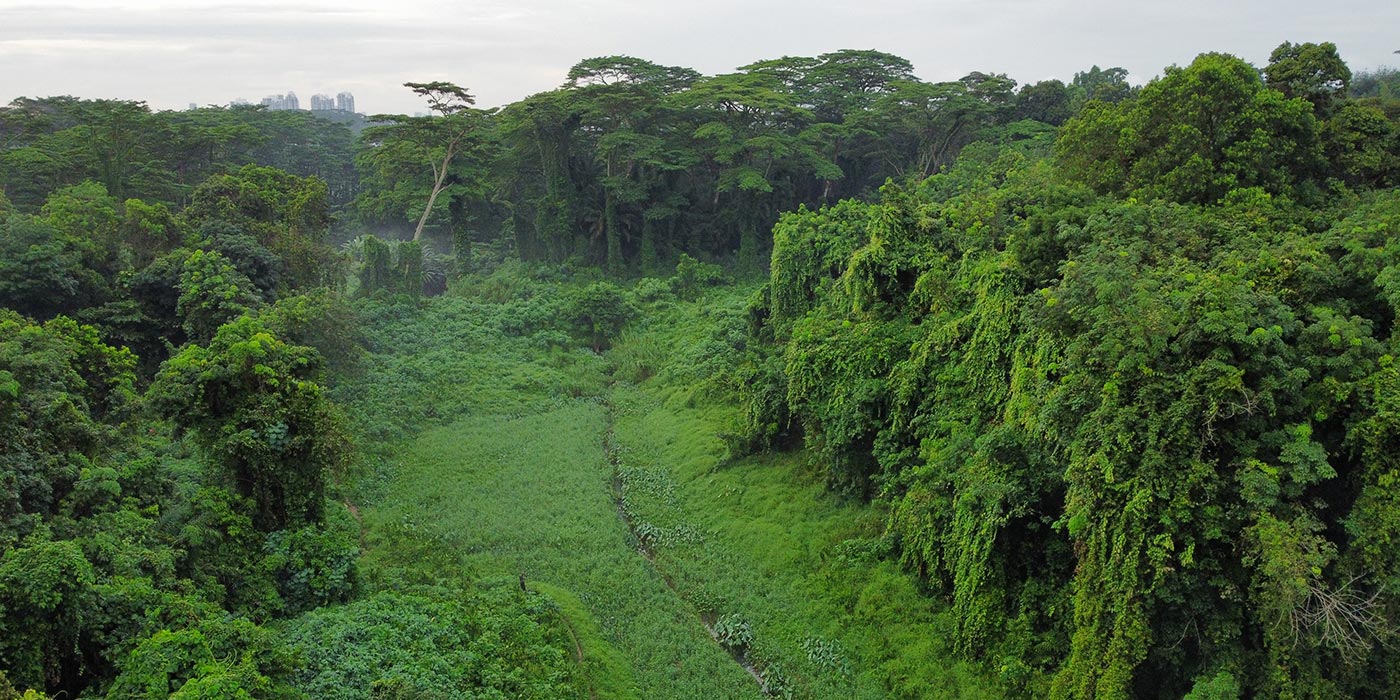 Emissions Control Panel in Singapore
Our nature needs all the help it can get.
My colleague Ethan sent me this picture from Clementi Forest in Singapore today. He works as a Sales Engineer at HOERBIGER in Singapore and enjoys hiking with his friends in his free time. Clementi Forest is the second largest wildlife habitat in Singapore. Isn't the lush green of the vegetation beautiful? It would be such a shame if climate change were to destroy this impressive landscape forever ...
Ethan recently told me about an interesting project that HOERBIGER is currently implementing for a large petrochemical company in Singapore. The company has long been facing the problem that heavy hydrocarbons escape into the atmosphere from the labyrinth compressors. In this compressor type, packings are designed for maximum robustness and service life, at the expense of gas-tightness. However, this results in gas being sent to flare, and, in no small quantity, escaping uncontrolled from the crankcase, creating an explosive atmosphere. This harms the environment and poses a hazard for the personnel. It can also cost a lot of money due to the high CO2 tax that kicks in in Singapore if the allowed emission limit is exceeded.
Other packing designs were tested in the past, and all of them failed. This was not an easy problem to solve. Together with his colleagues, Ethan embarked on an investigation and found a solution: upgrading the whole compressor gas and oil sealing system, integrating it with a state-of-the-art nitrogen purge system, HOERBIGER's ECP. The ECP makes sure that all gas leakages are safely contained into the flare line, thereby drastically reducing hazards for the operators. The combination of different technologies has proven to be an effective way to eliminate uncontrolled gas leaks from a compressor and reduce hazards as well as climate impact.
Naturally, Ethan's client is thrilled with this solution because his compressor will soon produce fewer emissions, and he won't have to pay any CO2 taxes. Our nature, and Clementi Forest, can breathe a little easier again. I hope Ethan and his colleagues can accompany several more projects like this, because our nature needs all the help it can get.