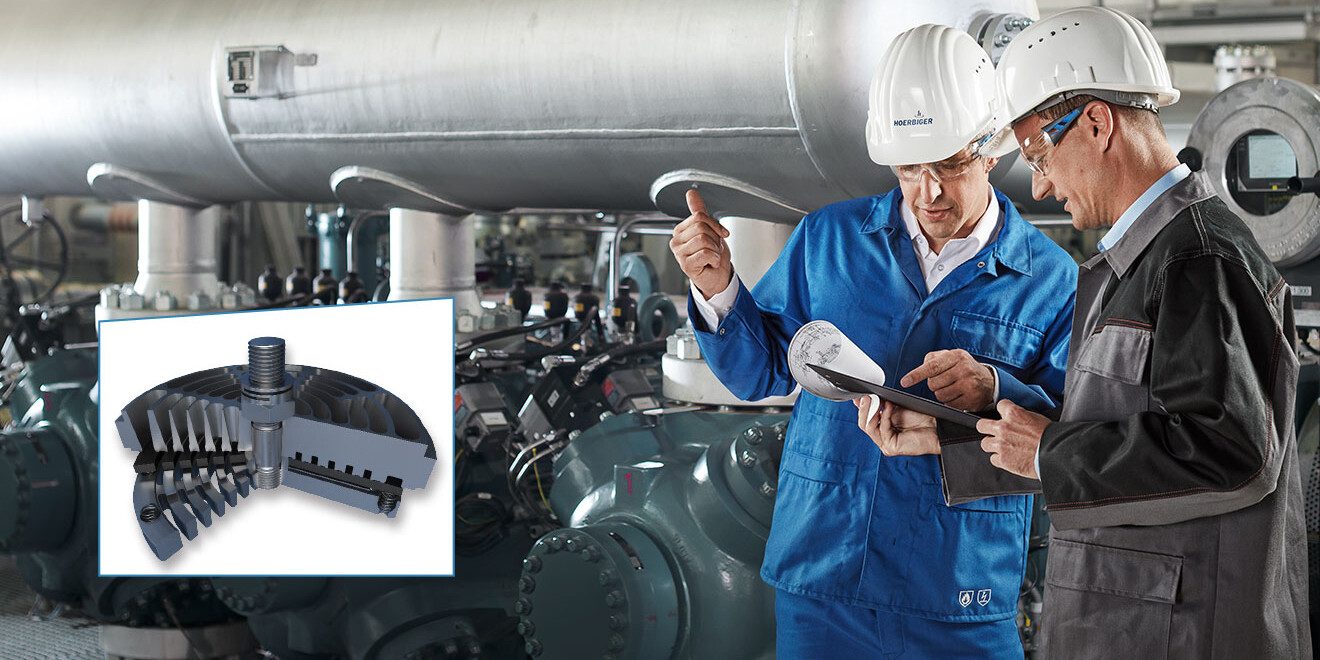 CE - Ring Valve for process gas
Quality proven in thousands of applications
The CE valve has been HOERBIGER's most popular ring valve for years. Positive experiences from a wide variety of uses attest to the performance of the CE valve in a broad field of applications.
The HOERBIGER CE valve is optimally suited for applications in the chemical and process industries, in refineries, and in the energy sector. The operation in heavy gases such as carbon dioxide, carbon monoxide or propylene is also optimized in the best possible manner. The valve offers reliability and efficiency even under difficult conditions.
The long service life and high reliability of CE valves are the result of the anti-stiction-profile design. This lowers energy consumption, extends maintenance intervals, and reduces the risk of premature wear and the associated downtime.
Why HOERBIGER CE Valve?
Good ratio between valve efficiency and valve lift.
Worldwide proven quality of materials and function.
Maximum efficiency in terms of energy use and sustainability, robust design, and guaranteed performance backed by a comprehensive warranty.
Optimized flow geometry.
This is how the CE valve works
The CE ring valve was specifically designed to combine reliability and efficiency for a wide range of process applications.
The use of carbon fibre reinforced ring material, specially designed robust springs guided by the unique "SpringSavers" ensure highest reliability in many industrial applications.
CE Valve at a glance:
High reliability
High efficiency and long service life
Low energy consumption
Safe sealing in wide temperature and pressure range
Broad application field and high degree of standardization help improve inventory management
Compressor speed:

1200 rpm maximum

Capacity control:

On/Off, HydroCOM, eHydroCOM

Lubrication:

lube and non-lube

Maximum pressure:

200 bar

Differential pressure:

100 bar

Temperature range:

-20°C to 210°C

Valve type diameter:

48 mm (1 ring) - 314 mm (8 rings)
CE valves ensure highest reliability in many industrial
applications for ring-type valves
The CE valve is efficient, energy-saving and sustainable and provides a proven industry solution that covers a wide range of temperatures and pressures.